Key Takeaways
As a seller, chances are you and your customers are experiencing rapid, non-stop change. Business trends, technology, and cultural change are impacting your customer's buying behavior. That, in turn, impacts everything in your world —from how you go to market, how to win new business, and grow an existing business. It's also dramatically changing the skill sets you need to succeed. The skillsets of The Modern Seller will set you apart.
In this webinar conversation, our special guest Amy Franko will be covering these topics:
The trends you need to know about are impacting your buyers and customers.
The 5 next-generation capabilities you need to build: A Modern Seller is Agile, Entrepreneurial, Holistic, Social, and an Ambassador
Strategies that you can use today to become that modern seller.
About the Speaker
Amy Franko built a successful and lucrative B2B sales career with global tech giants IBM and Lenovo. She then took a 180° pivot into entrepreneurship in 2007, launching a training company, Impact Instruction Group. She is named as LinkedIn 2019 Top Sales Voice. Her book, ​The Modern Seller,​ is an Amazon Best Seller and #1 New Release. It was named a top sales book by Top Sales World and a "highly recommended read" by Selling Power.
Host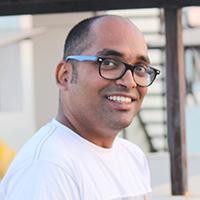 Nikhil Premanandan
Head of Marketing, Hippo Video
Nikhil helps companies grow with scalable, repeatable, and compounding marketing strategies. Currently leading the marketing team at Hippo Video, a personalized video distribution platform.