Even the best sales team in the world requires assets and tools to effectively sell and market products and services. Without the necessary resources, one cannot hope to achieve the revenue targets.
Creating a top-notch sales enablement process is thus imperative in a competitive market. In fact, it may as well become the biggest differentiating factor that helps you stand out from your competitors.
With information at their fingertips, consumers have become more empowered than ever before. A Salesforce study has shown that nearly 90% of customers do online research before making any purchase. The same study confirmed that about 64% of shoppers don't feel as if their desires and needs are truly understood.
In the digital era, you have to personalize your approach because selling to informed customers is not a walk in the park. To forge a genuine connection with your clients or buyers, your sales teams need to be empowered too. And you can do so by equipping them with advanced resources.
Booking.com, for example, used sales enablement to improve the efficiency of its sales. They leveraged LeadBoxer to qualify leads and offer invaluable behavioral data to the enterprise sales team. This allowed the sales team to focus on buyer intent and consumer interests.
Equipping your sales reps with better resources may seem like a no-brainer. However, in most organizations, the blame falls on sales reps when they fail to meet the sales quota. What they need is better coaching, training, content, and enablement technology to improve the performance.
In this comprehensive guide, you will find everything you need to know about building an effective sales enablement strategy, understanding the common challenges faced while doing so, and bridging the gap between sales and marketing content.
You will also come across the traits of an effective sales leader and the importance of embracing customer personas in creating sales enablement strategies.
Importance of Equipping Sales Reps With the Proper Tooling
Is sales enablement worth the trouble?
Here's why you should equip your sales representatives with proper tooling:
They Can Spend More Time Selling: In the absence of effective sales enablement, sales representatives waste a lot of time creating presentations, building contracts, and other forms of content. Sales enablement, on the other hand, offers them a repository of sales content. Hence, they can invest more time in doing what they do best – selling products and services. In other words, sales enablement speeds up the execution process.
They Can Forecast Accurately: The sales team working without sales enablement has lower than average win rates when it comes to forecasting deals. On the other hand, sales enablement offers an average of 49% win rate in terms of sales forecasts. Sales enablement tools weed out the guesswork and empower you with insights related to your prospects.


They Can Close More Deals Than Ever: With sales enablement, your sales team can reach their goals quickly and close more deals than ever, thanks to the advanced training and coaching as well as meaningful metrics.
They Can Embrace Technology: Whenever a new technology is introduced in a company, employees are always resistant. However, sales enablement ensures that your reps continue to embrace and learn new tools, including email tools, CRM software, and other technology that your company has invested in.
Now that you're aware of the importance of equipping your sales rep with new tech, let's move on to the challenges of sales enablement.
Top 5 Sales Enablement Challenges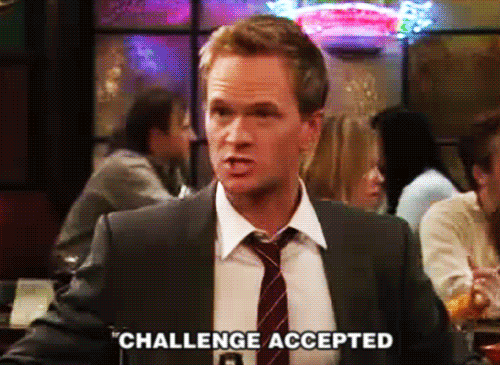 CSO's 5th annual sales enablement study identified the 5 key challenges that sales leaders must navigate.
In their survey of over 500 sales organizations, they found that sales leaders exhibit less-than-stellar performance in various areas, including coaching, training, content strategy, and tracking results.
Listed below are the top five challenges that need to be tackled:
1. Formalizing the Function
According to the survey, nearly 73% of organizations exceeded their sales enablement expectations because they took a formal approach while the rest failed.
Corporations must approach sales enablement with a formal charter to achieve the desired results. While formalizing the function, you have to create a vision as well as a strategic plan to execute that vision. This strategy improves your win rate by 15%, as per the same study.
Approaching sales enablement without creating a detailed strategy is likely to result in failure.
The sales enablement strategy or sales enablement plan is the process of providing the necessary training, guidance, tools, information, and other forms of support to the sales team.
To create a framework, you can start by defining the S.M.A.R.T goals, expectations, needs, and specific purposes. A formal document where this framework is outlined is known as the sales enablement charter.
In the absence of a charter, sales teams follow disjointed, haphazard approaches to pitch, nurture, and close clients. That said, this charter shouldn't be treated as a "rulebook". The world of sales and marketing is dynamic. Hence, the sales enablement charter should be fluid and continuously improving.
While formalizing the function, get your stakeholders (including your sales, marketing, and customer support teams) to incorporate their suggestions and break silos.
2. New Hire Onboarding
Another challenge identified in the survey is related to new hire onboarding. Most organizations treat onboarding as a one-and-done situation.
But when it comes to hiring new sales professionals, this strategy will not help you reach maximum sales effectiveness.
Research suggests that the first 45 days post-recruitment is when 20% of staff turnover occurs. It means that you need to implement a top-notch sales onboarding program for your representatives to thrive in a new environment.
Most new hires forget the content learned during the initial onboarding and training process.
The sales enablement team can come up with a sales playbook (in the form of software) that contains a collection of sales methods, roles and responsibilities, clear objectives, and metrics for measurement.
It can also consist of a common approach or framework used by your existing salespeople to close deals. This strategy ensures that your newly recruited sales reps operate within the pre-approved messaging while maintaining the freedom of SDRs to work independently.
Another great strategy is partnering with an eLearning content developer that can create interactive onboarding content for you. For example, you can offer bite-sized content pieces in the form of videos to help your employees fully understand their job roles and responsibilities.
For company policies, rules, and regulations, you can provide gamified training content so that your new hires can actually retain all the information. And you can create videos in which company executives and coworkers introduce themselves in a way that feels genuine and not overwhelming.
The sales enablement playbook should be refined from time to time using continued feedback from sales representatives. Eventually, the time incurred to onboard new hires successfully will reduce.
And therefore, your new sales reps will be able to close more deals in a shorter time.
3. Strategy for Training and Coaching
According to CSO's 5th annual sales enablement study, 60% of companies employ a random or informal sales coaching approach. And 87% of companies invest not more than $2,500 per rep on sales training each year.
The study identified that in order to crush your sales quota, training and coaching should meet or exceed the expectations. To be precise, proper sales training leads to 17% better quota attainment and 10% higher win rates.
Hence, you need a formalized sales coaching strategy where leaders continually guide reps. If you're worried about the money that would be spent on additional training resources, remember that your increased sales would far outweigh your investment.
4. Content Strategy
Without a viable sales enablement content strategy, one cannot attain better customer relationships or higher win rates. Fortunately, almost 52% of business organizations deem content services a priority, says the CSO report.
However, in practice, about 2/3rd of sales enablement functions don't involve a formal content strategy. But salespeople don't want to invest their time developing content when they should be closing sales deals with prospects.
The right content strategy can help sales reps offer the right messages to the right buyers at the right time. Moreover, it will reduce the time your salespeople spend on activities unrelated to selling.
Consequently, it leads to a reduced number of unproductive activities.
5. Measuring ROI
You need to be able to measure the impact of your sales initiatives to be successful. But only a few companies leverage sales enablement to measure the ROI of their efforts.
The right insights and data will allow your sales team to boost their performance.
Sales enablement tools offer these statistics that include:
Most promising leads
Reports to help analyze which tactics did and didn't work
Overview of the sales cycle
Best performing content in different parts of the customer's journey
By measuring your ROI, you will boost up your win rate by a significant percentage.
4 Ways to Devise a Better Sales Strategy
Now that you're aware of the challenges, it's time to talk about how you can improve your sales strategy.
1. Create Powerful Value Proposition to Persuade Customers
Many prospects either don't articulate their challenges or don't fully recognize them. Hence, even though you have a remarkable product or service, your buyers won't realize the true value if your message isn't persuasive or powerful enough.
According to a report by Forrester, 74% of buyers prefer businesses that illustrate a buying vision. Touting your product's features isn't the right sales approach.
Instead, you want to talk about how your product solves the buyers' challenges in a way that your competitors can't. Take the example of Unbounce, whose value proposition is "Build, Publish & A/B Test Landing Pages Without I.T." Their value proposition clearly addresses the pain point (technical overhead of creating landing pages) and states the solution (test landing pages with zero I.T. support ).
2. Create an Urgency
Change is mostly associated with risk and threat. To get your prospects to leave their comfort zone, you need to make a compelling case for why they must. "The status quo" is your real competitor.
Therefore, you need to use insights and stories to create urgency in your value proposition. OnePlus triggered a massive FOMO (fear-of-missing-out) by selling phones only on an invite-basis in its initial stages.
3. Avoid the Commodity Trap
Most salespeople frame their messages based on identified needs of the prospects. The problem with this strategy, however, is that your competitors are probably doing that as well. It's called the "commodity trap".
Instead, you need to make your prospects aware of some unidentified needs or missed opportunities and solve for those.
4. Lead With Insights
The standard approach in most companies is that salespeople lead with discovery questions. But most prospects do not want to be asked questions; they want to be told what they should want. As such, you should tell a compelling story with data and statistics and provide real-world context.
Let's discuss the traits of an effective sales leader in the subsequent section.
Effective Sales Leader
Adam Buttaro is a sales manager. With over 8 years of experience in sales leadership, he has consistently led SaaS sales teams to crush their monthly quotas.
In an interview with Cognism, Adam talks about the qualities of an effective sales leader. Leading by example, he believes, is the most important quality. He explains, "This is, in my opinion, what separates the great leaders from the rest."
"Great leaders will get in the trenches with their people."
Here are the other desirable characteristics of an effective sales leader you need to know about:
1. Self-Discipline
According to Harvard Business Review (HBR), the best sales leaders in the world are driven by deadlines and targets. They have a fixation on the target, and with self-discipline, they ensure that it's never missed.
They compartmentalize negative views and block every distraction. Irrespective of the circumstances, an effective sales leader keeps the team motivated and focused. Hence, such a team can achieve revenue goals quickly.
2. Recruitment Talent
High-performing sales leaders hire salespeople who have experience controlling the sales cycles, are persuasive, and are skilled in relationship-building with other people.
On the contrary, most high-performing sales leaders tend to rate their teams as above average or excellent.
3. Strategic Leadership
An effective sales leader devises the sales strategy of an organization in a way that outsmarts the competition. They employ a cost-effective sales model to maximize revenue and then chart the best course of action.
Bridge the Gap Between Sales and Marketing Content
Most businesses encourage sales enablement to align marketing with sales. It's important because most buyers use digital means to interact with businesses. In fact, 67% of the buyer's journey has been completely digitized.
What's more, nearly 87% of B2B buyers acknowledge that online content considerably influences their purchase decisions. In other words, the sales journey is greatly impacted by the marketing materials.
Your prospective customers or clients are probably reading your case studies, downloading whitepapers, watching webinars, and consuming social media content before they ever get in touch with your salesperson.
That said, assuming that sales isn't important is a grave mistake. Sales interactions are vital to shaping the buyer's decision.
But for that, your salespeople must know what kind of content the prospect has already consumed before the sales call and how it has formed their opinions and decisions regarding your business, services, and products.
This would help you comprehend where the prospect is truly at in the sales funnel. Through sales-marketing alignment, sales enablement breaks down the communication, data, and content barriers.
By understanding the buyers' journey, salespeople can personalize the communication by interacting with prospects.
1. Track Content in CRM
Sales enablement also eliminates tech silos. To enhance communication and visibility, CRM software is a great sales enablement tool. Speaking of buyers' journey, your sales team needs this information the most.
And everything about the prospective and existing customers is maintained within the CRM. The sales leaders, on the other hand, can leverage CRM to track the progress of the sales teams. This would offer them a better idea of what is being done and what can be done to meet sales quotas.
2. Send Personalized Video Emails
Using sales enablement tools and CRM, you can send personalized video emails to your prospects. Hippo Video allows you to record, edit, and share your videos via email with just a click of a button.
Embrace Customer Personas
Creating buyer personas has huge implications within the B2B marketing realm and not just B2C marketing. Whether or not you truly understand your customers is determined by the personas.
Even though this is not a new concept, buyer personas have the power to completely change your sales process and agenda. They help your company's sales team with useful materials.
Another benefit of embracing customer personas is that it helps you develop a tailored sales and marketing strategy. For example, if one of your personas is that of a 70-year-old woman, it's highly unlikely that you can reach her via an Instagram campaign.
Similarly, if another buyer persona is a 19-year old, you are less likely to target her through your paid editorial campaign in an established magazine.
Moreover, your sales and marketing departments can leverage buyer personas to create pragmatic, personalized, and thoughtful campaigns. You will be able to incorporate more creativity and innovation in the ad world.
Practical Benchmarks
The following are real-life examples of successful sales enablement that worked in favor of these companies:
Procore's sales enablement strategy involved combining the content strategy, technology stack, and unique structure, which led to a 95% customer retention rate and 115% growth rate in the last five years.
Applied Systems built a strong sales enablement function that drives corporate initiatives not only for sales and marketing teams but also other departments of the company.
FAQs
1. Who is in charge of sales enablement?
The head of sales manages all the functions and tasks related to sales enablement. There are other people responsible for sales enablement tasks, including the people in sales operations, upper management, and marketing.
Depending on the management style, type, and size of a company, the number of tasks one takes ownership of will vary. For example, a sales manager in one company may oversee multiple tasks.
On the other hand, another company may assign most tasks and duties to a sales enablement manager.
2. What does sales enablement software mean?
Sales enablement software tools are digital tools that enable marketing, sales, and customer service teams to create, edit, manage and share content easily. Some of the common sales enablement software programs used are HubSpot, Outreach, Seismic, and Zendesk.
Conclusion
Sales enablement is all about empowering your sales, marketing, and customer reps with the necessary assets and tools needed to achieve the targeted revenue. It's one of the most powerful strategies used to align sales and marketing as well as eliminate tech siloes and data barriers.
Therefore, your salespeople can spend more time selling services or products. With more deals being closed than ever, your revenue is bound to exceed the initially projected levels.
Make sure you address the challenges explained in this comprehensive guide to successfully implement the sales enablement strategy.