Get Started within 30 secs
Which is the best online screen recorder for Chromebook? Or, which is the best video recorder for Chromebook?
Probably these are the two questions that kept you searching for a perfect answer so long. Therefore, if you own a Chromebook and looking for the best online screen recorder, you have found the right blog. Without further ado, let's get started.
What is Chromebook and How it Works?
A Chromebook is a laptop of a different OS family. Instead of Windows OS or Mac OS – Chromebooks run primarily on Google's Chrome OS. They're designed to work while connected to the Internet, with most applications and documents living in the cloud securely. Besides, everything is run through the web browser.
Chromebooks For Schools:
Needless to say, Chromebooks have stood up to the expectations. Also, it has made a major entry in an unexpected area — Education market. You can easily buy a Chromebook starting at 200$, they provide good value for your money. In addition, it is easy to use, making it popular with budget-conscious schools with limited tech-support staff. Also, Wi-Fi is now available in every school that makes an internet-dependent device like Chromebook practical for students.
How Chromebook Conquered Schools?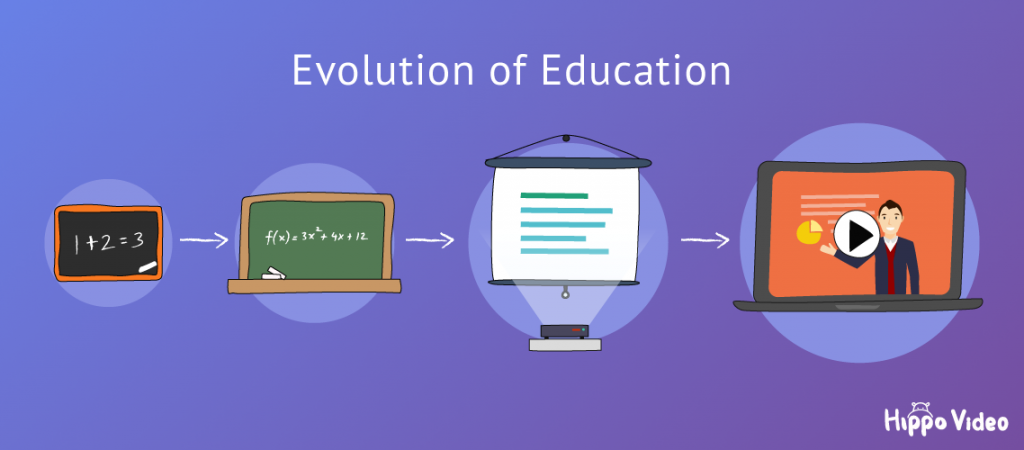 When we were studying in school, there used to be a blackboard, a teacher and only desks in the classroom. But today, a teacher creates and uploads educational videos online, records lecture, uploads homework in LMS. Also, they collaborate in Google Ecosystem like Google Docs, Google Slides, and Google Classroom — such is the evolution of education technologies. With the advent of Chromebooks, technology in education is climbing more quickly in schools.
Chromebooks don't stop with offering access to online education resources alone, they do more to schools and students. Especially, chromebooks help engage students with videos and interactive lessons and prepare them for an increasingly digital workforce.
What Is Required To Use Chromebook In School?
Only a Google account would suffice. Chromebooks are easier to use in classrooms. Just sign in with a Google account, all of the student's apps and documents will instantly appear. Also, teachers have online tools to lock down what apps and sites students can use.
The advent of Flipped Classrooms in Education
The traditional classroom setup requires teachers to stand in front of the classroom to deliver the lecture. So students just sit and scribble down information on a notebook, passively receiving information at whatever pace the teacher lectures. After the lecture, students have to apply the day's lesson as an individual homework assignment.
But, a "Flipped Classroom" turns the traditional teaching and learning experience on its head. Lectures are shared outside of the classroom for individuals to revisit the lectures again in case any clarifications are needed. It lets students learn at their pace. Therefore, classroom time is reserved for students to complete assignments and engage in interactive activities that make them grow their skillset. So, teachers are able to teach every student individually, rather than the class as a whole.
That's what makes Flipped Classroom the way to go.
The Need for Chromebook Video Recorder and Chromebook Online Screen Recorder in Education
Students today are technologically connected. Using videos in the classroom stimulates student interest. Therefore, videos are easy to create and powerful if you wish to integrate technology into the classroom.
[su_quote]"Over 7 million (1 in 7) U.S. students miss nearly a month of school each year"[/su_quote]
In light of this fact, schools have started to introduce videos inside classroom to boost engagement rate between student and teacher.
Studies have shown that use of videos can improve student learning by:
Allowing students to view lectures outside of class, increasing the face-to-face class time for application. Also, reinforcement of knowledge through interactive activities, group discussions, and role play.

Allowing students to learn at their own pace.

Providing additional educational resources to students to supplement core materials.

Providing demonstration or visual examples through videos.
Choosing The Right Video Tool For Your School – How to make teaching videos?
Choosing the best free video tool or online lecture tools for Chromebook can be a daunting task. Some tools come with complex technology and process which are difficult to use. Therefore, complex video tool puts the teacher off and creates a fear of learning a new Edtech tool without concentrating on teaching.
Hippo Video comes with no such complexity. You can get started within seconds by installing the chrome extension and start recording. Also, with Hippo Video, creating video is neither complex nor expensive. You could easily create videos online, screen record online, edit online. Also, contextually integrate with Google Classroom, Google Slides, Google Docs, Gmail and D2L quickly. Besides, you don't have to configure anything to get these integrations. When you sign up for Hippo Video you get access to all the integrations at one place.
How To Record Video On Chromebook (with Hippo Video)?
Here is a demo video on how you can create online teaching videos in a quick span of time. Not a video guy? No worries. Hippo Video is easy to use.
Chromebook Video Editors in Education
Created videos. It's video editing next. Video editing includes cutting segments (trimming), re-sequencing clips, adding transitions. Also, it includes other Special Effects to make your video more interesting to watch.
Some schools use iMovie in iPads and others are really occupied with complex editing tools like WeVideo. Also, complex video editing software for Chromebook doesn't work well in education. Video tool has to be simple and get the work done in minutes. Learning a new technology to use that tool is going to be time-consuming, not a preferred tool for teachers.
The Demise of the YouTube Editor
YouTube editor was easy to use that a lot majority used it. Since Google has retired its web-based YouTube video editor in September 2017. So people looking for video editors are left in search of an equivalent alternative.
Hippo Video understands that a browser-based video editor is the core app in either Google Classroom or G Suite. Hence, Hippo Video stands to be a powerful alternative to the YouTube Editor. Isn't that good news for Chromebook users?
How Do You Edit a Video On a Chromebook (With Hippo Video)
Here's a list of Hippo Video's editing features:
Simple Edit
Editing options include trim, cut, crop, erase, adding text, emojis, callout and more.
Pro Edit
Import video clips, customize and add them to the recorded video. Hippo Video offers you with additional effects like fade-in, fade-out, and opacity inside Pro Edit.
Clip Cutter
Chop off any portion of the clip quickly and merge what is necessary to find those perfect shots.
Annotate
Point it out right from versatile markup options like highlight, focus, erase, pause and play.
Add Callout
Add various shapes and arrows, change color, opacity, font type and size to make it look better.
Unlimited Tracks
Mix up as many layers as you need for watermarks, background videos, and audio tracks.
Adjust Clip Settings
Change the clip position, width, height, opacity, volume. Fade in and fade out for transition effects.
Password Protect Videos
Protect your videos with a password. Set an expiry date for the shared video link
Add Comments
Your video viewers can now add a text comment or record a video and post it as a comment on your videos.
Add Notifications
You can get all the real-time updates of your video engagement like the number of views, comments, and replies through notifications.
Bonus: Here's a quick read on "The Secret for Crafting a Great Video"
How Hippo Video Stands Out From Other Video Tools Available in Chromebook
Hippo Video takes care of the entire life cycle of video, from creating, editing, hosting, sharing to track. Therefore, it's a one stop place for all your education needs. So you don't have to juggle between tools to get your video on the cloud. That's Hippo Video. And ultimately the best video tool and online screen recorder for Chromebook in schools.
Here's how Hippo Video works:
Join hundreds and thousands of teachers, students, and schools who are using Hippo Video and become the best at what you do. If you're wondering how to get started, here is a free trial for you. You could also check out our school plans here.
If you are a teacher or a student, then you've most likely heard the terms "Flipped Classroom" and "Flipped Learning" used interchangably.
Some of us assume, both the terms can be used in conjuction, however, they're not same.
What's the difference between Flipped Classroom and Flipped Learning?
Flipped Classroom
A Flipped Classroom as quoted by Capterra is "a form of blended learning in which students learn content online by watching video lectures, usually at home, and homework is done in class with teachers and students discussing and solving questions. Teacher interaction with students is more personalized – with guidance instead of lecturing."
Flipped Learning
Flipped Learning as quoted by Capterra is "a pedagogical approach in which direct instruction moves from the group learning space to the individual learning space, and the resulting group space is transformed into a dynamic, interactive learning environment where the educator guides students as they apply concepts and engage creatively in the subject matter."
Conclusion
It seems almost certain that instructional videos, interactive simulations, and online video tools will continue to increase. But will they fulfill teachers and students potential needs is yet to be seen.
The reason Flipped Classroom and Flipped Learning is so visible right now is that nobody thought of this earlier. One piece of guidance to educators: "Make it happen".
Here are Top 7 Free Online Video Tools for Teachers. Check it out.