About the speaker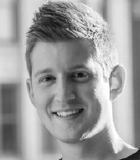 Jon Fedor
Account Executive at SaaS Tech
Jon Fedor is an account Executive at SaaS Tech. He Excelled in a high-pressure sales environment and Generated $225,000+ net-new business (ACV: ~$970) in seven months in the roles of sales development and account executive. Jon collaborates daily with the Customer Success team to troubleshoot issues, train customers, and ensures product excellence. He is a trusted culture captain to maintain and encourage a productive sales development team.
Podcast description
We are back with another weekly episode of the Limitless podcast with many insights into sales and marketing.
In this episode, our Limitless hosts Vivek Siva and Sanjana Murali engage in an in-depth conversation with talented SaaS sales enthusiast Jon Fedor, Account Executive at SaaS Tech.
Tune in now for...
How to figure out the areas of better engagement
Spray and Pray: The sure way for failure in prospecting
Importance of having essential sales tools at your disposal
What is the ideal channel to get responses from the C-Suit?
Make them believe in gaining trust - Why it is essential in the process of selling?