Customized product videos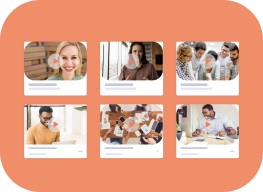 Make knowledge sharing easy and accessible in a single click by collating videos of the same purpose/nature on exclusive playlists.

Knowledge sharing is scattered and inconvenient—spread across multiple email trails.
Personalized prospecting video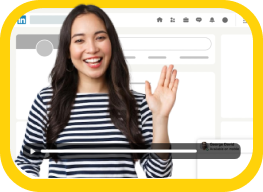 Record one video and personalize the message for every prospect by changing the background showing their respective LinkedIn profiles.

Record separate screen share videos for every prospect to achieve this.
Out-of-office personalization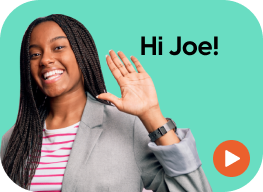 Record one video and personalize the thumbnail automatically showing the respective prospect's name on it.

Generic video with no personalized thumbnails.
Micro-demo video email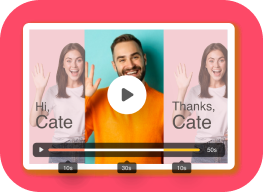 Record personalized intros alone for every prospect and stitch them with pre-recorded product demos.

Record a demo video for every prospect again and again to achieve personalization.
Document walkthrough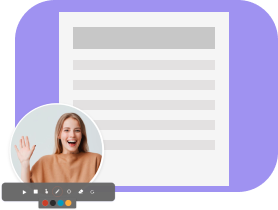 Record from a pre-built template and let prospects watch the document side-by-side as you explain it over video on a single screen.

No similar templates available.