loved by Sales Teams
Trusted by Over 5000+ Businesses Around the World




Landing Page Customization
Branded from soup to nuts
Customize all the assets in your page the way you want it! Add your own logo, theme, and custom domain to enhance your brand identity. Customize your CTA buttons to improve conversions and click-through rates. Help your audience reach faster by including Drift, Intercom, and other chat support that we are integrated with.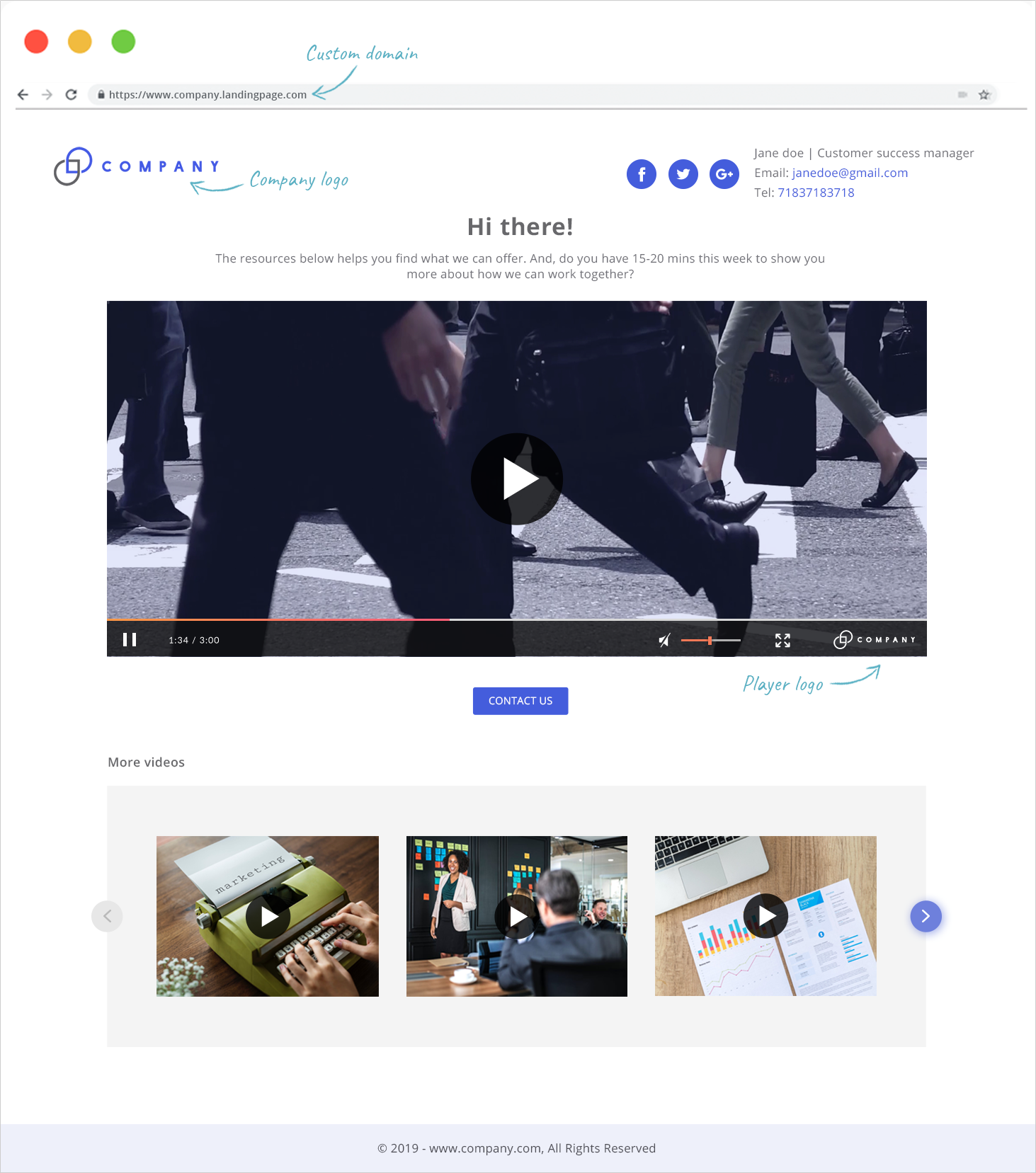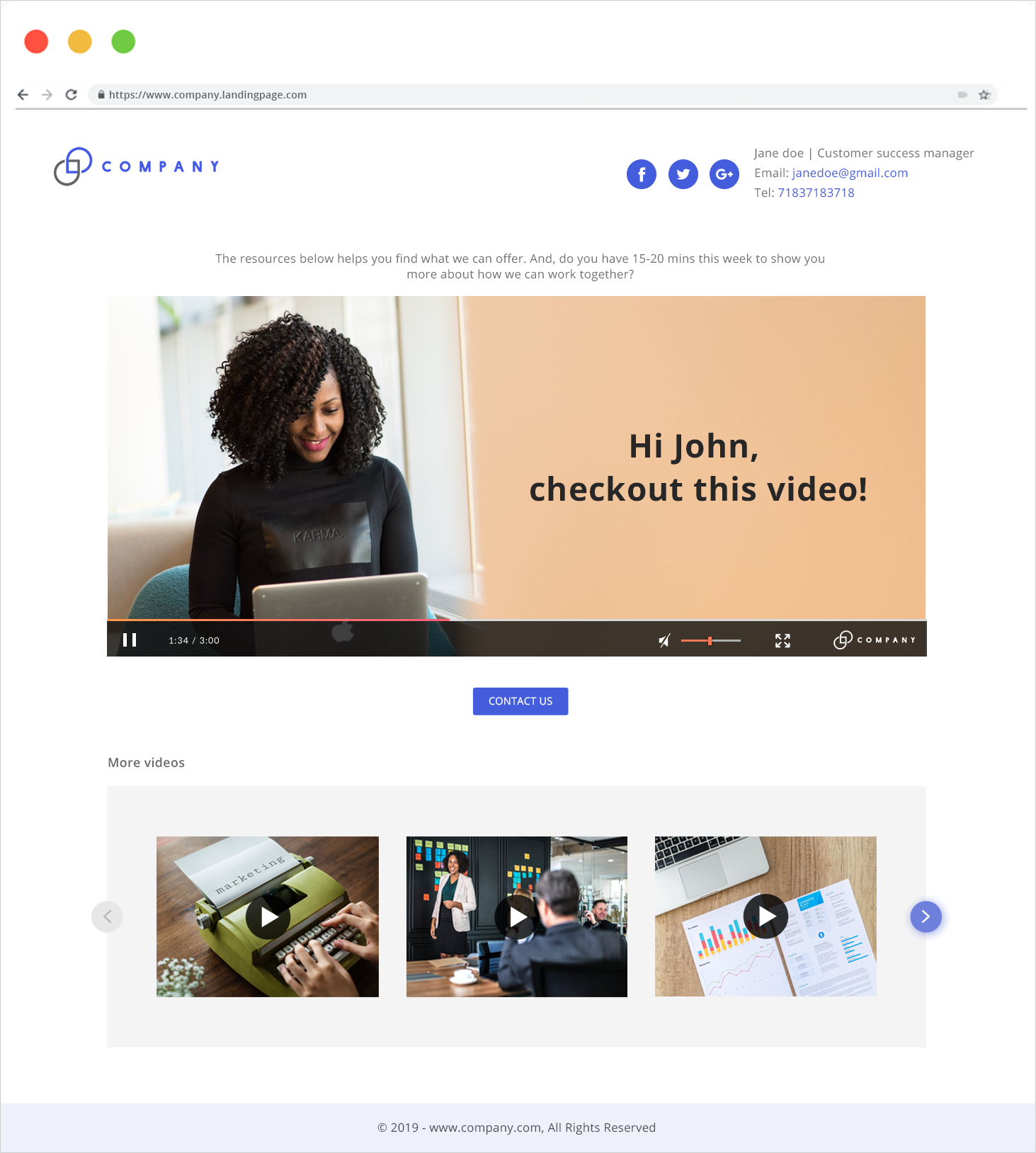 Landing Page Personalization
Style your video and page with personalization
Stay relevant to your audience by personalizing your page according to their interests. Connect with your audience and increase CTR by personalizing your video and thumbnail.
Track Video Analytics
Video performance analytics
Get real-time notifications on how your videos are performing. Analytics help you understand and see who's watching your videos and what they like in your videos.
TESTMONIALS
We Are Loved By Our Customers!
ACT ON IT
Take control of your video landing page today!
SIGN UP FOR FREE