The Best Way to Try Videos for Your Entire
Sales Funnel
Elevate Your Sales Performance with Our Best-in-Class Free Plan
No Credit Card Required
Available only with Hippo Video's Free Plan 
Power up your sales with industry leading video features
Drive 3x Responses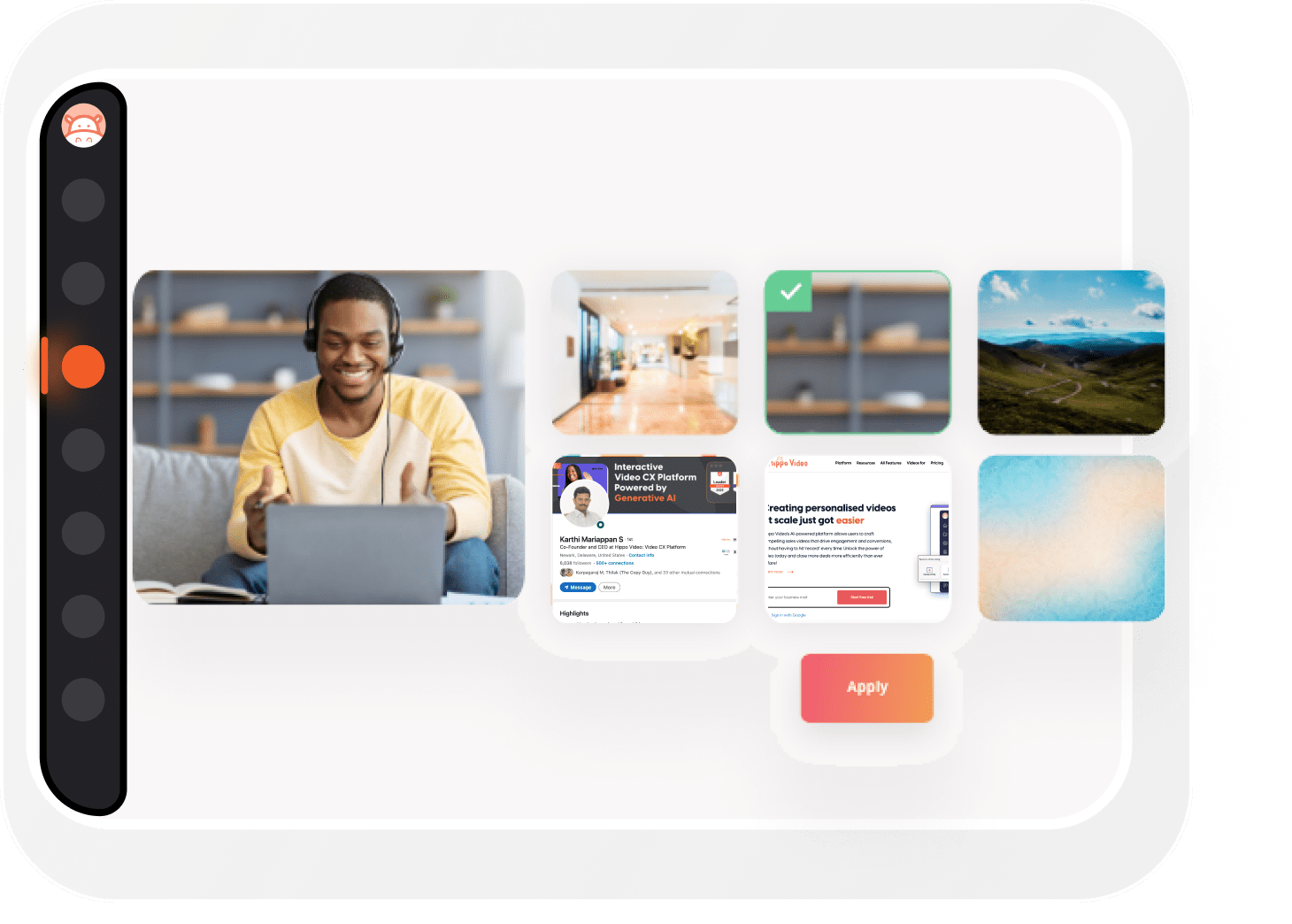 Personalized video backgrounds
Upgrade your personalization efforts and wow your prospects by featuring their respective LinkedIn profiles or websites in your video backdrop. You can customize and send videos to individual prospects in just a few clicks and increase your conversion rates manifold.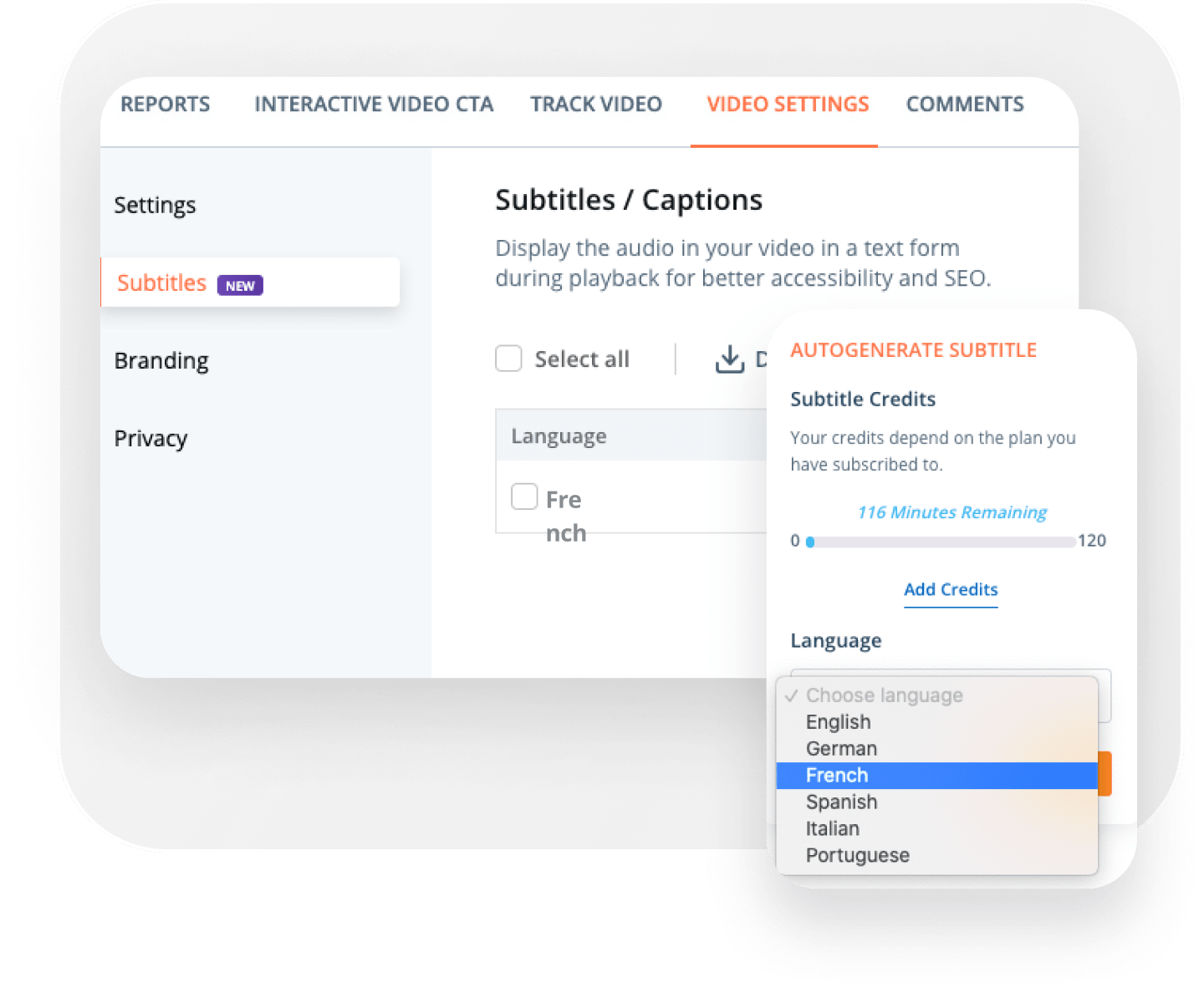 Closed Captions
Give your videos the superpower of global accessibility with our Subtitle feature. With just a few clicks, auto-generate captions—in five prominent international languages other than English—to increase the comprehensibility and impact of each of your videos shared.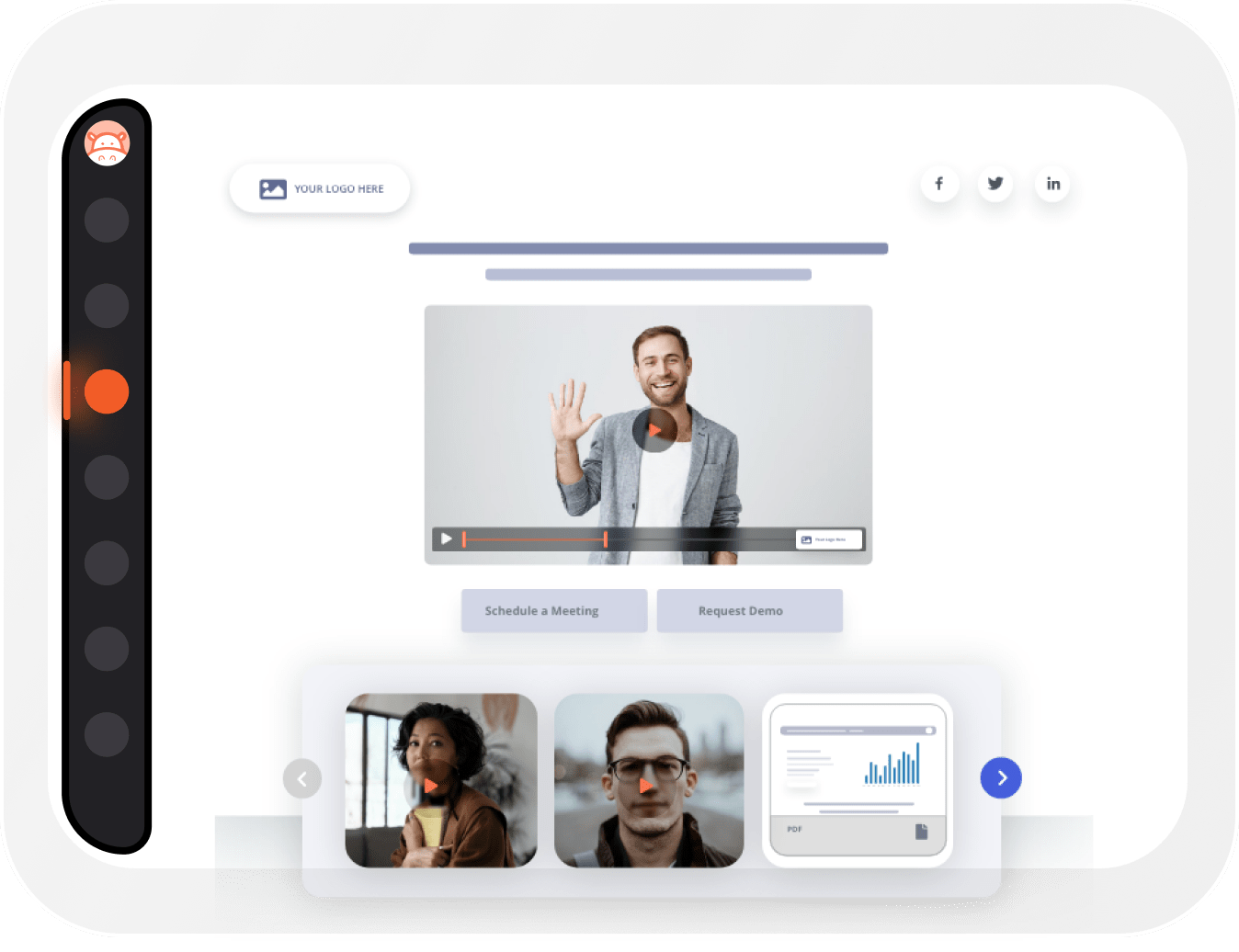 Sales Pages
Elevate your video pitch to an all-encompassing and informative experience for your audience. Incorporate supporting sales and marketing collaterals, and customize every aspect of the page—like logo, CTA, and more—for maximum effectiveness.
10x Personalized Videos in Less Time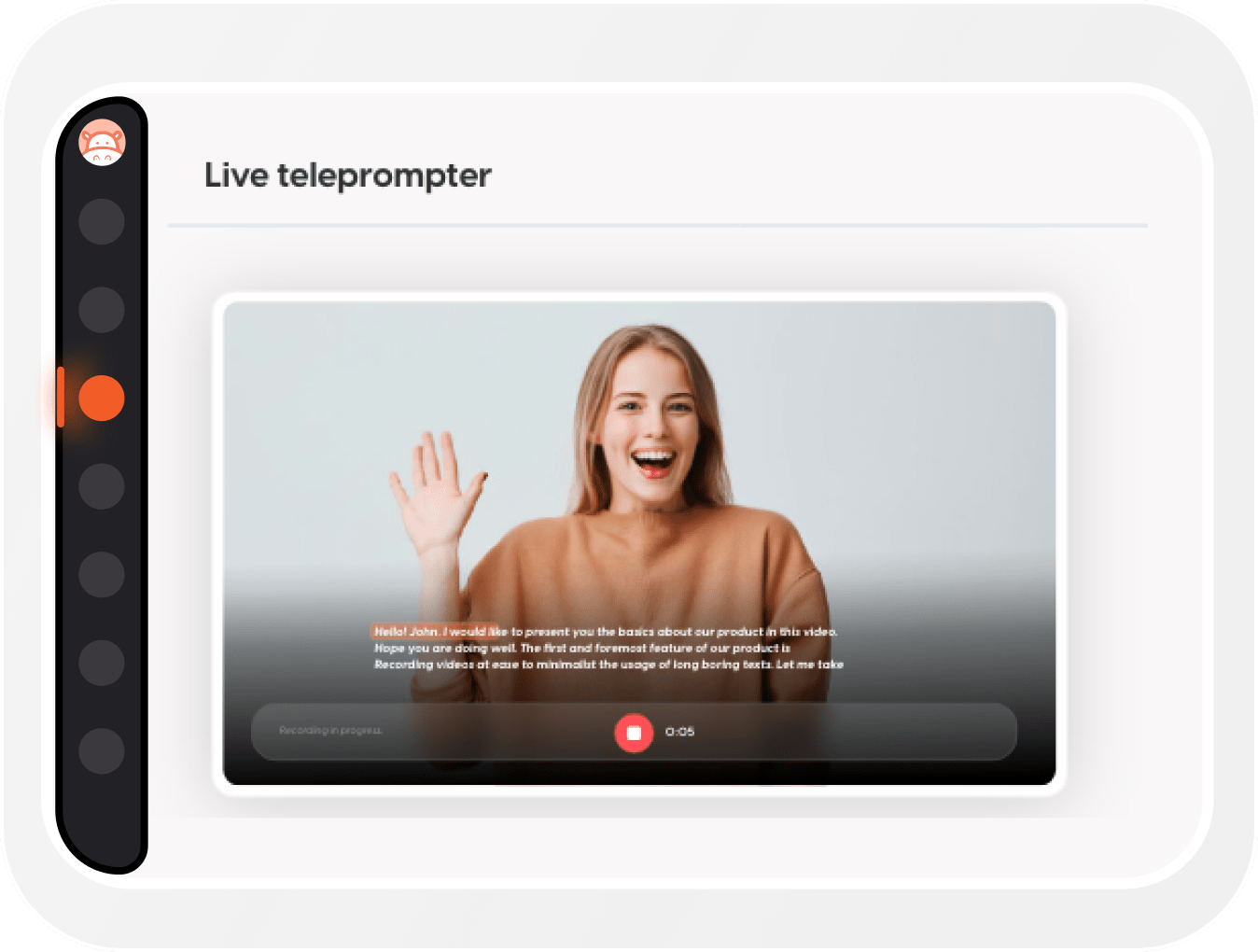 Teleprompter
Say goodbye to memorizing lengthy scripts, and record video pitches flawlessly with our Teleprompter. Effortlessly adjust the font size and script speed as per your convenience, and create and save custom scripts to use them as needed in no time at all.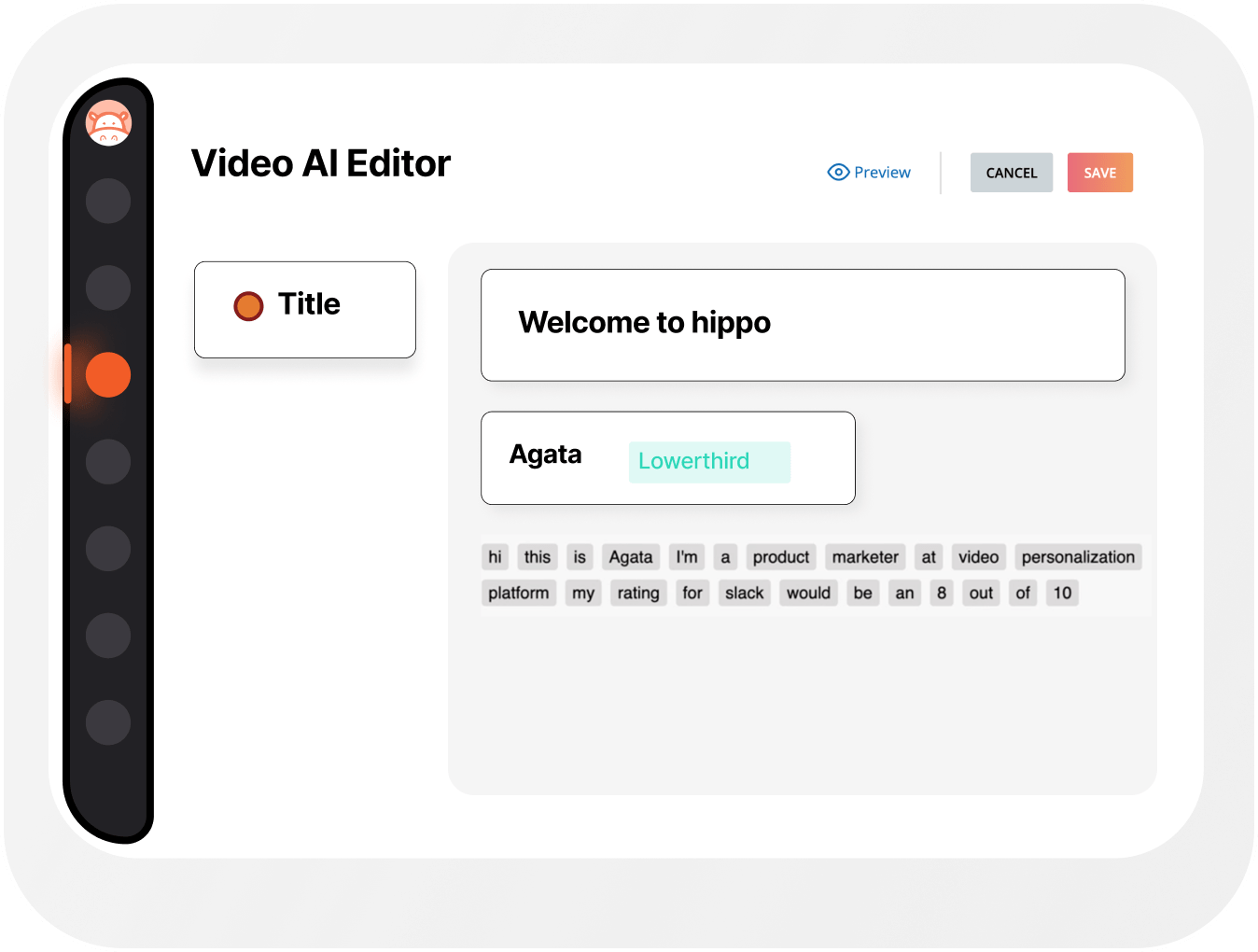 AI Editor
Perfect your videos and get a polished output in minutes with our AI Editor. Be it removing filler words, creating a video summary, or adding titles, interludes, etc., you can do it all with the power words—with the same ease as editing a Word document.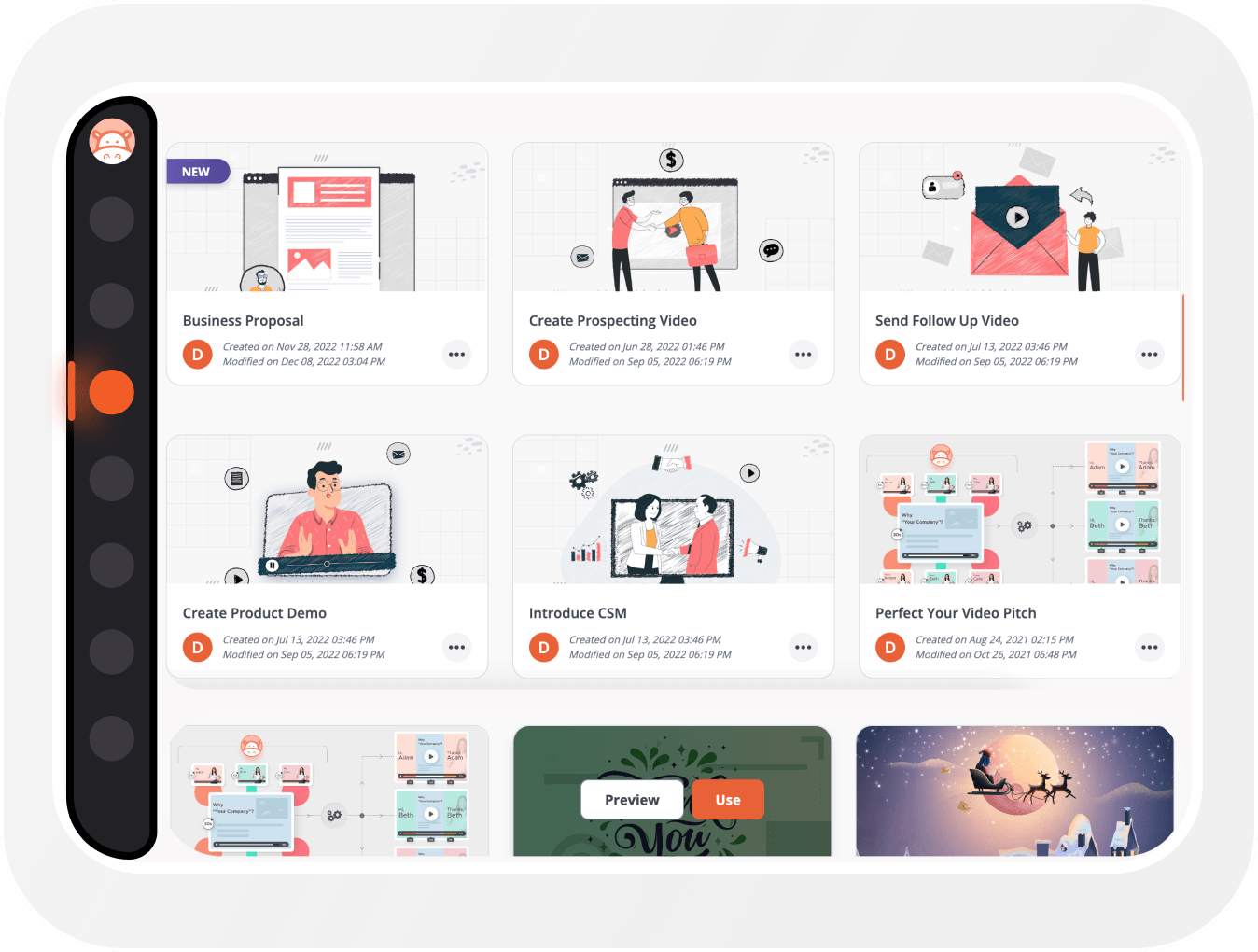 Video Flows
Speed up your video creation with our library of pre-built Video Flows. Customize the templates to suit your business needs and craft personalized video messages for individual viewers in minutes. Save your most used templates and repurpose them again and again.
While making videos, enhance your prospects' experience and take productivity to soaring heights!
Sign-up for Free